Hair Masks deeply nourish the hair. Sometimes they also provide specific treatments, like dandruff or hair-fall. How to best use a hair mask to maximize your hair treatment? What makes good natural hair mask ingredients?
What is a hair mask?
Just like a conditioner, a hair mask helps untangle and nourish your locks. Very often, masks also offer various hair treatments: from taming frizzy hair to soothing irritated scalps.
The main difference between a mask and a conditioner is that the mask ingredients are usually more concentrated and the treatment is left on the hair for a longer time. Conditioner typically is left on for a couple of minutes only. This helps untangle hair and smooth superficially. Whereas a mask can be left on for much longer: 10 to 30 minutes, and sometimes even the entire night! The reason is to let the active ingredients deeply penetrate the hair and scalp to treat and nourish.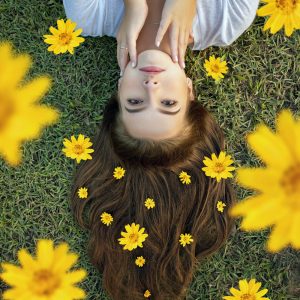 How to use a Hair Mask?
1. Wash and towel dry your hair
Most hair masks are used AFTER shampoo. However, many can also be used before shampoo. In this case, you can work your mask into dry (or slightly damp) hair and leave on, before shampooing off.
If you are opting for AFTER shampoo, read on! Start by shampooing and then towel drying your hair so it is not dripping wet.
2. Apply your mask
You can just use your fingers. Some people like to use a small brush (the type that is used to color the hair is great). This helps evenly apply the hair treatment product (and feel like you are giving yourself the spa treatment!).
If you are applying a nourishing mask, start from the mid-lengths and work your way to the tips.
If your treatment is also a scalp treatment (like for dandruff, itchy scalp or hair loss) then you'll want to also apply at the roots too.
If your hair is on the oily side, be sure not to apply a nourishing treatment to your hair roots. This will most likely make your hair limp, greasy and heavy! Focus on the ends.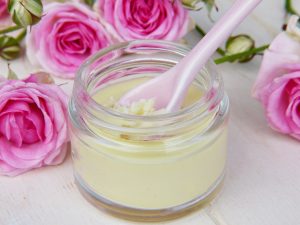 3. Spread the mask evenly
Again, you can do this with your fingers by running them through your hair. Alternatively, you can use a wide-tooted comb to evenly distribute the treatment.
4. Let the magic work!
Leave your hair mask on for as long as is recommended on the label.  Five, 10, 20 minutes or longer! Leave-on times differ, and the best recommendation is to follow the instructions especially if your hair treatment product contains specific ingredients that could be irritating if left on for too long.
You can also wrap your hair in a shower cap or warm towel, to let the product set. Definitely wrap your mane if you are going to bed with your hair mask on!
5. Rinse out thoroughly
Rinse your hair mask out with warm or lukewarm water. And finish off with a cold water rinse. The cold water helps seal the hair cuticles, making hair smoother.
How often to use a hair mask?
This really depends on the treatment: is it a nourishing, purifying, color-enhancing or volumizing hair mask? Have a look at the instructions on the product label.
Generally speaking, if you are using a nourishing hair mask, once or twice a week works well for mid-length normal to dry hair. Greasy manes may only need a nourishing mask a few times a month, and even so, only on the mid-lengths to tips.
What makes good natural hair mask ingredients?
This of course depends on the treatment you need.
If you are going for an overall nourishing mask to keep normal or dry hair healthy, here are a few natural ingredients that can help you choose a product that will deeply moisturize.
Plant Oils
Argan Oil and Coconut Oil are great choices for hair mask ingredients. They both are high in fatty acids (Argan Oil is very rich in Omega-6 fatty acids, and Coconut Oil in lauric acid). Both also have antioxidant and even anti-bacterial properties. Furthermore, Argan Oil also contains Vitamin E. Other oils that are also good for hair care include Jojoba, Macadamia, and Olive oils. The best is to try different oil ingredients and see which work best for your hair.
More on the Benefits of Argan Oil for Hair and Skin here.
Plant Butters
Natural Plant Butters, like Shea Butter or Cocoa Butter to name only a few, are rich in fatty acids and different vitamins (such as A, E, K, F…). They also are emollients, meaning they soften the hair (and skin). Commonly found plant butters in hair masks include Shea Butter, Mango Butter, Cocoa Butter or Kokum Butter. For a nourishing hair care, look out for butters with high Vitamin A and E content and test different plant butter hair products to find the one that makes your mane look its best!
Try Fleurance Nature Argan Oil and Shea Butter Hair Mask – Certified Organic and Made in France
This hair mask nourishes normal and dry hair the natural way without bogging your mane down with silicones, mineral oils or petroleum. Indeed, such ingredients coat the hair, hence giving it a smooth appearance and helping lock in moisture. That sounds good for a quick-fix, but they also weight the hair down, create extra build-up and end-up dulling the hair in the long run.