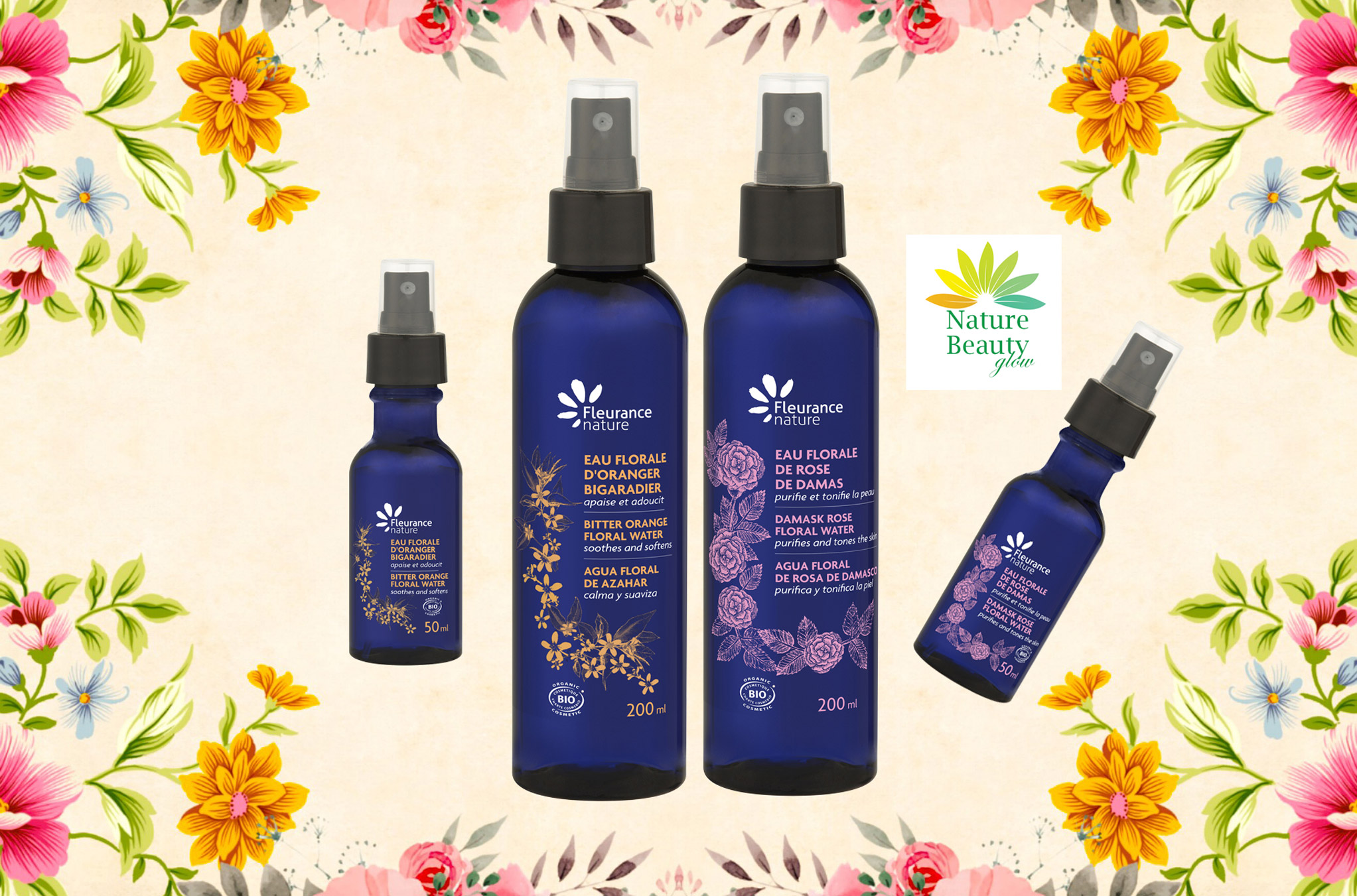 How to use the magical sounding "Floral Waters" packed in mysterious dark blue bottles? No need to be a pixie or a flower fairy (though that would be very cool) to use the wonderfully versatile Floral Waters in your beauty routine!
Here are 6 ways to use Floral Waters in your daily skincare.
How to use Floral Water in skincare?
Floral waters are very versatile : they cleanse, purify, refresh, tone, make you smell nice and floral, and even help set your make-up.
Our top 6 Ways to use Floral water in your skincare routine :
1. Cleanse and Tone with Floral Water
In the morning, wake up your face by spraying floral water! Or spray floral water as a toner, after cleansing your face.
2. Prep your face for moisturizing and make-up
Spray on floral water before you apply moisturizer.
Then, either let the floral water dry (that's what I usually do), or dab off excess with a face towel. Follow up with your moisturizer, and make-up as usual.
3. Set your make-up with floral water
When your make-up is all done, lightly spray floral water and let dry. You're all set!
4. Spray on floral water as a pick-me-up anytime during the day
This is one of my favourite pick-me ups! I always have a travel size floral water spray in my handbag for on the spot face (and soul!) refreshing. It's like having my portable flower garden oasis I can reach for anytime.
GREAT for your PURSE and BUSY people on the go.
Shop our Organic Travel size Damask Rose Floral Water and Travel size Orange Blossom Floral Water
5. Finish off your make-up removal with floral water
When you have removed your make-up, spray on floral water to finish: floral water helps dislodge any residues, and freshens the skin.
6. Use floral water as gentle natural perfume
If you can't do the usual eaux de toilette or perfumes, but would like to use some scent, try floral waters! The smell won't linger as much as perfumes, but it'll leave your skin fresh and lightly floral.
Floral Waters are also a great option for kids who want to wear perfume like mum or dad, because they are much gentler and more natural.
Ready, set, spray! Shop our range of Organic Floral Waters made in France from organic Mediterranean flowers: Damask Rose and Orange Blossom.